Governor thanks Union Government for finalisation of new Rail Line in Mizoram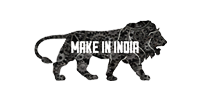 Aizawl, the 7th August 2023: Through his Twitter Handle, Governor Dr Hari Babu Kambhampati, on behalf of the state of Mizoram thanked the Union Government under the leadership of the Prime Minister for approval of the final location survey of a 223 km rail line from Sairang (Aizawl) to (Hbichhuah) the Myanmar border in the southern end of Mizoram.
Governor stated that it is yet another positive decision for the development of Mizoram and the people of Mizoram are thankful to the Union Government for connecting two extremely distant points through a railway line.
The office of DGM, Northeast Frontiers Railways issued a press release in this connection as reproduced below.
Final Location Survey for new line from Sairang to Hbichhuah sanctioned Will provide major boost to Act East Policy
As a part of the Act East Policy, Indian Railways is planning to link Myanmar border in Mizoram by rail. Railway Board has recently accorded its approval for the Final Location Survey (FLS) of the 223 km, Sairang (Aizawl) to Hbichhuah in Mizoram, near the Myanmar border.
Considering the strategic importance of the region and vis-à-vis economic development, the Ministry of Railways has decided to take up the project. This project will provide one more access to Northeast India through Hbichhuah. It is expected that it will lower the cost and time of transportation of goods via Sittwe Port in Myanmar to Northeast. The Sittwe Port in Myanmar was recently inaugurated by Union Minister of Ports, Shipping and Waterways Shri Sarbananda Sonowal.
N. F. Railway is currently executing a 51.38 km long broad-gauge railway line project between Bairabi and Sairang, work for which is going on in full swing. Another, final location survey of the 111 km long Imphal – Moreh railway line connectivity project along the Myanmar Border is also expected to be completed soon.
The proposed new broad-gauge line, will promote trade connectivity and ties between India and Myanmar and the wider region. It will also help in boosting the economic development of Northeast states.
Governor in Mizorama Rail Line thar Survey pawm a nih vangin Central Sorkar chungah lawmthu a sawi (Mizo)
Aizawl, the 7th August 2023: Vawiin tlai khan, Governor Dr Hari Babu Kambhampati chuan ama Twitter Handle kaltlangin Prime Minister leh a kaihruai Central Sawrkar hnenah Rail Way line thar kalna tur zawnchhuah pawm a nih a vangin lawmthu a sawi.
Governor chuan Mizoram hmasawnna atana thutlukna pawimawh tak siam a nih leh avangin Mizoram mipui aiawhin lawm thu a sawi tih a tarlang a.
He Survey in a tarlan dan chuan Sairang leh Myanmar ramri dep, Mizoram chimlam hmawr tawp a Hbichhuah chu Rel kawngin a thlun zawm dawn a ni.
Hemi chungchangah hian DGM office, Northeast Frontiers Railways chuan a hnuaia tarlan ang hian press release a tichhuak a ni.
Sairang atanga Hbichhuah thlenga line thar siamna tur Final Location Survey sanctioned Act East Policy-ah hmasawnna lian tak a pe dawn a ni.
Hemi chungchangah hian DGM Office, Northeast Frontiers Railways Office chuan a hnuaia tarlan ang hian thuchhuah a siam tawh bawk a ni.
Act East Policy kalpui mek angin Indian Railways chuan Mizoram chhunga Myanmar ramri chu rel hmanga thlunzawm a tum a. Tun hnai khan Railway Board chuan Myanmar ramri bul, Mizoram chhunga km 223, Sairang (Aizawl) atanga Hbichhuah thlenga Final Location Survey (FLS) neih tak chu a pawm a ni.
Mizoram awmna hi India tana hmun pawimawh tak -strategic importance a nih avang leh Sumdawnna Huang zauhna atana hmun remchang a nih dan zawng zawngte ngaihtuahin Ministry of Railways chuan he project hi lak a rel a ni.
He project hian Hbichhuah kaltlangin India hmarchhak lam kalpawhna Kawngpui pawimawh tak a hawng dawn a ni. Myanmar-a Sittwe Port kaltlanga hmarchhak thlenga bungraw phurh man leh bungraw phurh hunchhung chu nasa takin a ti tawi dawna rin a ni a. Tun hnai khan Myanmar-a Sittwe Port hi Union Minister of Ports, Shipping and Waterways Shri Sarbananda Sonowal chuan a hawng tawh a ni.
Tunah hian N. F. Railway chuan Bairabi leh Sairang inkarah km 51.38-a thui broad-gauge railway line project a kalpui mek a, hei hi hna zawh fel thuai tum a ni. Myanmar Border-a km 111-a sei Imphal – Moreh rel kawng connectivity project dang, final location survey pawh zawh thuai beisei a ni bawk.
Broad-gauge line thar ruahman hian, India leh Myanmar leh Asia khawmualpui a ram dang te nena in sumdawnna a siam dawn bakah, inzawmna a tinghet dawn a ni. Hmarchhak state-te sum leh pai lama hmasawnna tihpunna kawngah pawh he project hian nasa takin awmzia a nei tura beisei a ni.
Written by: Malsawmsanga, MIS, PRO to Governor